SPEAKER
Optional Conference: Agile management, not just for managers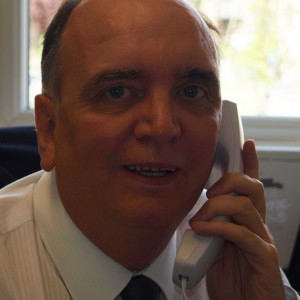 Chris Wright
A Certified Agile ScrumMaster, Chris has over 30 years experience of providing financial and IT advisory and risk management advice. He worked for 16 years at one of the Big4 where he managed a number of major IS audit and risk assignments. These included a number of project risks and business control reviews. For the past 5 years he has been an independent consultant specialising in financial, SOX and operational controls for major ERP implementations at Oil and Gas enterprises. During this time he has seen a significant change from traditional to Agile project management. He has developed a number of techniques and tools to provide fit for purposes controls and governance frameworks within these revised approaches.
Read more
Keeping Governance and Audit Agile
The Agile approach to system development is one way that CIOs are aiming to deliver more projects in shorter timescales at lower costs. This can be at the cost of control – especially if addressing risks and controls is seen as an overhead rather than adding real benefit to the project. Audit and control managers need tools to help ensure systems are fit for purpose and do not compromise controls compliance.
Is it possible to achieve the right balance between Agile development and control? This session will provide an introduction to the culture and jargon of the Agile approach. It will also provide tools and tips for developing or auditing controls and governance in this environment. This will enable you to be an effective part of the project team, ensuring compliance with good governance and that the delivered product has adequate controls embedded during development. This reduces the risk of failure and the total overall cost of the project if controls have to be added later.
Chris Wright will hold a workshop after the conference, on 26 March 2015. See the details here: Agile Governance, Audit and Management Workshop.